Criteria for AC2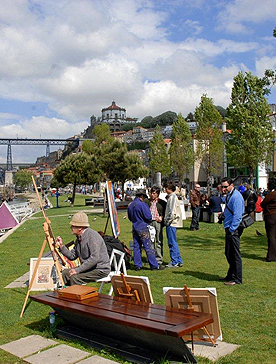 The main aim of Mi Ciudad AC2 is the design of urban planning criteria for climate change adaptation (AC2 criteria). The criteria will provide methodological guidelines for the planning of integrated urban projects that are able to adapt and mitigate the effects of climate change in the four key areas of the project:
Urban planning and mobility management
Planning of green zones, urban trees and natural spaces
Municipal policies on efficiency and energy saving
Public awareness and participation
Each criteria will be described through a shared methodological sheet, which will emphasise its meaning and relevance, the method for its application in different urban contexts, as well as the evaluation of its impact in the city (emissions reduction and energetic expenditure, improvement to the quality of life, etc.).
Following this process, the criteria are intended to be an operational tool for urban management, which may be used in the future by project partners, as well as by other cities in the SUDOE area.
The basis for the preparation of the criteria will be climate change adaptation policies already experienced by project partners, as well as international good practices that will be analysed by four transnational Mi Ciudad AC2 work teams.
Once they are prepared, the criteria on climate change adaptation will be applied to four urban areas of the partner cities through a
Pilot Project
.
- Experiences of the partner cities
- Good international practices under study
- Criteria identified in each key area
Urban planning and mobility management
Planning of green zones, urban trees and natural spaces
Municipal policies on efficiency and energy saving
Public awareness and participation