The Project
Málaga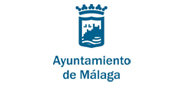 Web Link: www.malaga.eu

The city of Malaga, with a population of 577,000 inhabitants, is located in the south of Spain, on the Mediterranean coast and forms part of the Region of Andalusia. As the provincial capital, the city occupies a central position within the emerging corridor of the metropolitan area along the Costa del Sol, one of the main global tourist destinations. The economy of the city depends principally on tourism and tertiary sector services (70%), although there is some diversification with the presence of cutting-edge technological industries. The principal characteristics of the city are:
Its touristic and business potential to attract visitors, based not only on climate, the cultural offer and the geographic location, but also on excellent tourist infrastructure. The visitor may appreciate the quality of the cultural tourism on offer at the Picasso Museum, the Thyssen Museum and the Centre of Contemporary Art (CAC), amongst others.
Its dynamic business environment, with forums for economic activity such as the Trade Fairs and Congress Centre of Malaga, the Andalusian Technology Park, and the more recent Malaga-Valley project.
Its urban renovation, focused mainly on the historic centre and on the reconversion of the old port with the aim of revitalising the peripheral areas and promoting commerce and the tourism sector.
European Programmes Service
Web Link:
www.programaseuropeos-malaga.com
-
www.omau-malaga.com
The Council's European Programmes Service is highly experienced in the management of European funds (over 189 million Euros since 1989) and in the coordination of work projects and networks with direct influence over sustainable development policies. The department with responsibility for the project will report directly to the Mayor's Office, which will give it the opportunity to engage in different areas of municipal policy.
The following awards (amongst others) have been received by Malaga for its municipal policies:
1998: Malaga Council receives the "Best Practices" Prize given by the HABITAT Committee of the United Nations.
Since 2000 up until 2006: Coordination of the Network 6 "Urban Environment" of the European cooperation programme – Latin America URBAL (219 city partners)
2006: El Observatorio de Medio Ambiente Urbano (OMAU) [Observatory of the Urban Environment] received the "Good Practice Award" from the HABITAT Committee of the United Nations for the "Culture and Sustainable Cities" project.
2007: OMAU given the "Europe Star Project" award by the European Commission.
With the assistance of the OMAU, the city of Malaga has developed an integrated system of urban environmental indicators and has acquired great experience in terms of decentralised cooperation. Among the many actions developed to date, it is worth mentioning collaboration with the Spanish Sustainability Observatory (OSE), to implement a common system of indicators for 50 Spanish capitals.