The Project
Vila Nova de Gaia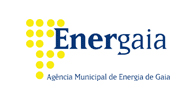 Web Link: www.cm-gaia.pt

Vila Nova de Gaia is a municipality located on the south bank of the river Douro in the north of Portugal. It is a very well known city for its Port Wine Cellars and it is the largest municipality of the Oporto district, in terms of area (168,7 km²) and population (approximately 321.000 inhabitants).

Regarding energy, Vila Nova de Gaia has developed several projects, considering the philosophy "Think Globally, Act Locally" as the only means to achieve national targets.

As its first commitment, Vila Nova de Gaia subscribed the Local Agenda 21, a programme which promotes local sustainability management. As an example of initiatives taken concerning the environment, it is important to refer the creation of the first LNR – Local Natural Reserve in Portugal, in the Douro Estuary, which will enable a closer inspection and regulation of that area, as well as Sequestro de Carbono, which aims to acquire and re-forest twenty three hectares, that will join the thirty five hectares already forested.

Conscious of its role towards greenhouse gas emissions (GHG) reduction, the municipality of Vila Nova de Gaia was the 2nd European city to join the voluntary agreement Covenant of Mayors in April 2009, committing itself to reduce more than 20% the GHG.

Additionally Vila Nova de Gaia is a member of Energy Cities Boar of Directors, for the triennium of 2011-2013.

Energaia. Municipal Energy Agency of Vila Nova de Gaia

Web Link: www.energaia.pt

Energaia, founded in 1999 as a non-profit organisation, soon became a local and national reference in the area of the rational use of energy and sustainability. Energaia's mission is the management of projects and the development of politics that foster local competitiveness and promote its sustainable development. In fulfilling this mission, Energaia conducts activities in many different areas and sectors, with in-house highly qualified experts and a solid network of specialists.

The services provided by Energaia could be grouped by: Policy Making and Governance; Renewable Energy Sources Projects; Demand Side Management Activities; National and International Co-operation; and Training and Campaigning.

During the last 10 years, Energaia has been involved in several National and European projects, targeted at different stakeholders ranging from the Municipality, to SMEs to individual citizens.

Projects like AsiaproEco, Belief and RUSE support best practice exchange within partners which enhance the generation of news ideas for the Municipality of Vila Nova de Gaia.

Following the mantra of "Think Globally, Act Locally", Energaia as the strategic partner for the Municipality of Vila Nova de Gaia, has been developing several initiatives, such as the Covenant of Mayors. Under this initiative Energaia has ensured an important grant for the implementation of the Sustainable Energy Action Plan of Vila Nova de Gaia, through a successful ELENA Facility application.

At the moment, Energaia is the President of the National Network of Energy Agencies (RNAE) as a good example of that recognition and is a member of Energy Cities.